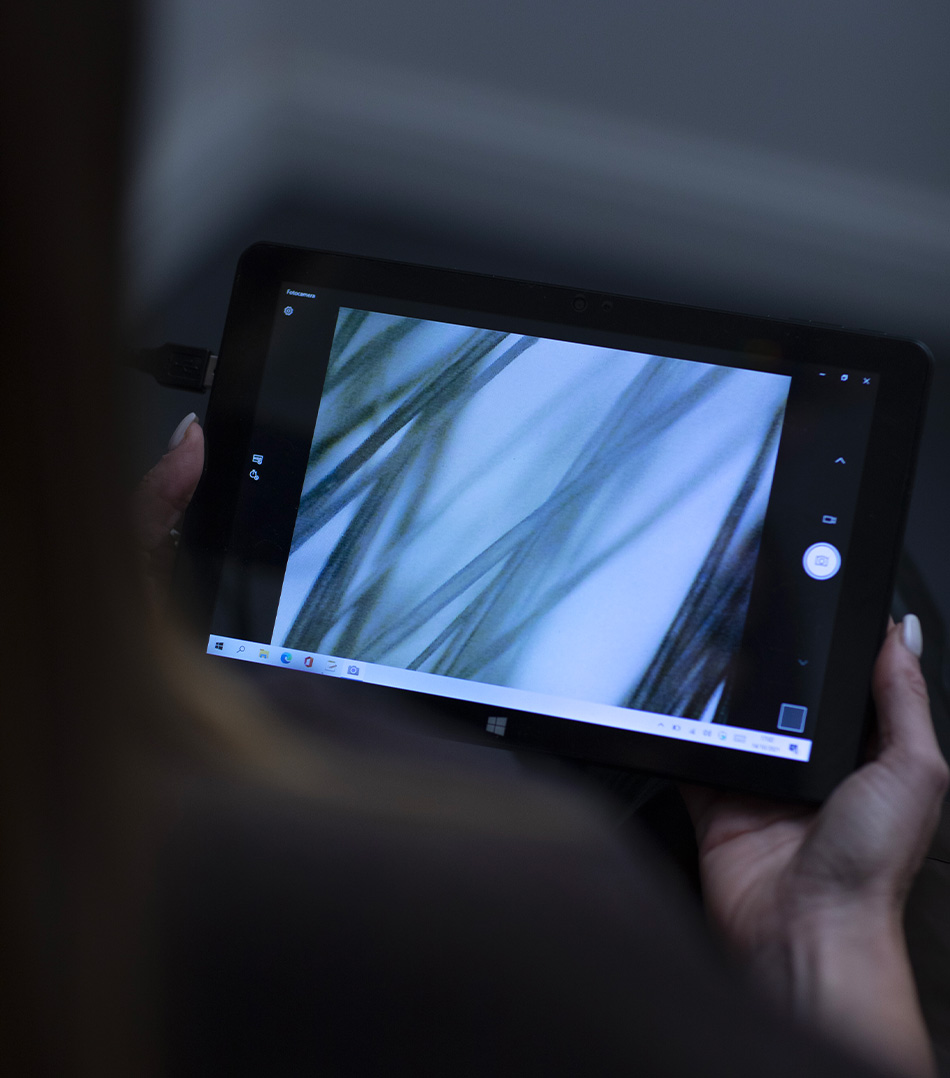 OUR METHOD, TO ALWAYS STAND OUT
TRICHOLOGICAL CENTER IN FLORENCE
In our Luxury Hair Spa we also offer a trichological consultancy service: we use a micro-camera to analyze the scalp and hair, which allows us to improve their health.
We are a trichological center in Florence, where Eleonora is an accredited trichology technician through her studies at S.I. Tri. (Italian Trichological Society). She uses this advanced technology that can photograph the state of the scalp and hair to get a precise picture of its morphological structure that would otherwise not be visible to the naked eye.
This examination not only facilitates the recognition of any abnormality, which we are able to keep under control with targeted treatments without ever trespassing on a diagnosis of medical competence. It also allows us to be more accurate during the consultancy service we always provide before starting any service.  
This is why we are an accredited trichological center in Florence.
CONTACT US
BOOK YOUR APPOINTMENT