CERTIFIED ORGANIC ORIGIN
PHILIP MARTIN'S
Philip Martin's is a premium brand. They create organic, natural and environmentally-friendly Hair Care and Skin Care capital products. Their products are made with botanical ingredients of certified organic origin and offer effective performance and maximum care for customers, collaborators and the environment, guaranteeing the best without compromising on its values.
They have a holistic vision of beauty that consists of: the purity of ingredients, the harmony of senses, and the balance between green technology and performance.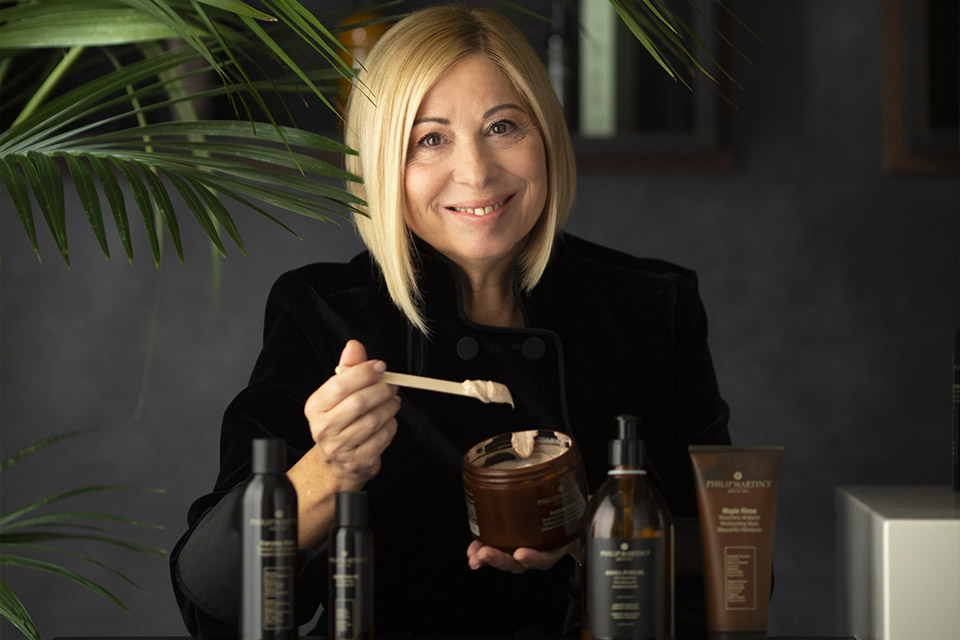 CONCEPT STORE
A CONSCIOUS CHOICE
We tried and tested the products of some 'natural companies' in person, and we chose the one that share our values, both in terms of point of view of quality and philosophy, as well as innovation.
This is because we share their essential principles of uniqueness, respect for the environment and, above all, the health of each of our customers.
This is why we are a Philip Martin's Concept Store.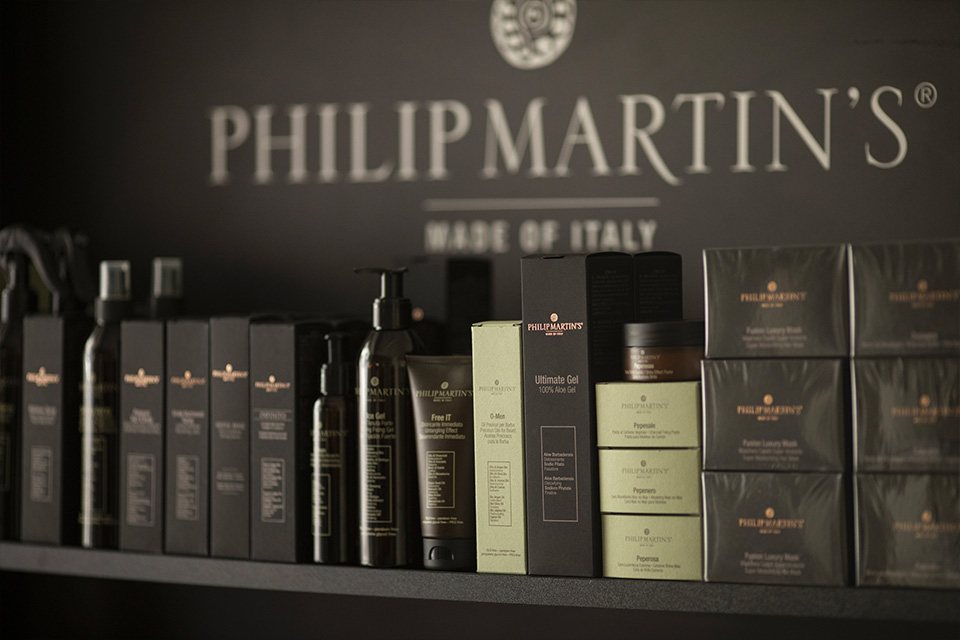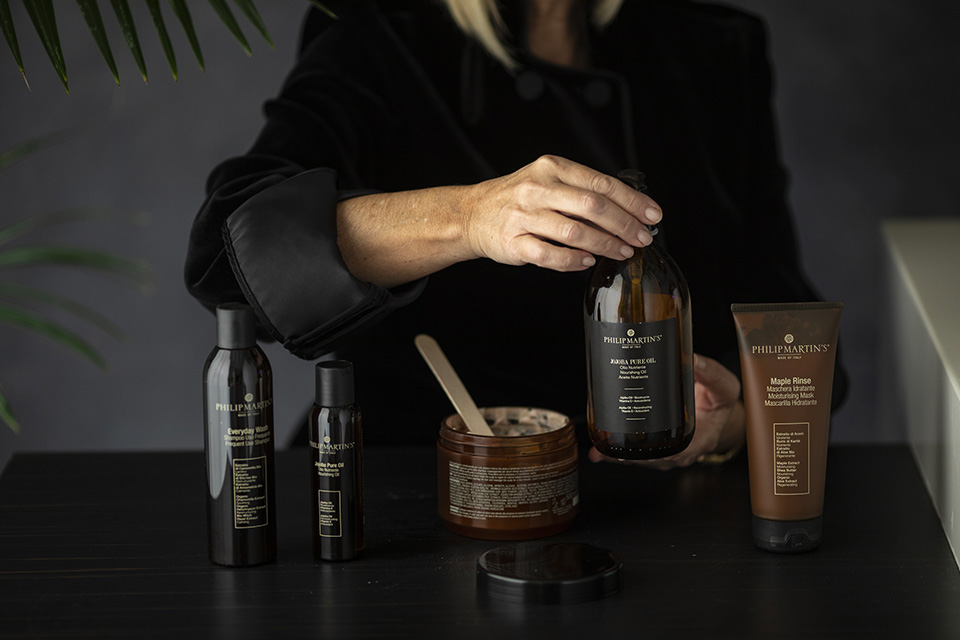 THE BEST INGREDIENTS
TO PROTECT YOUR HEALTH
Jojoba Oil, Essence of Calabrian Orange, Aloe grown in Italy, Mediterranean Olive Oil, and Moringa Oleifera seed Extract. The best ingredients of natural and organic origin are used and mixed with non-toxic chemicals in a health-friendly way to achieve products that enhance and improve the quality and appearance of skin and hair.
In fact, the product formulas are free of Sodium Lauryl Sulfate, Peg-Dyes, Plastics, Alcohol, Propylene Glycol and Methyl/Butyl Paraben.
AN EXPERIENCE FOR YOUR SENSES - UNIQUENESS - LUXURY
QUALITY AND EXCELLENCE
Only the best naturally organically derived ingredients are used, guaranteeing performance with high quality standards.
SENSES
At Philip Martin's, 'wellness' is a journey in which the taste, smell and senses create a new ritual of sensory pleasure for a unique sensory experience.
UNIQUENESS
Bio-friendliness, respect for the environment and sustainability are all encapsulated in our products, using a combination of organic active ingredients and 'green chemistry'. A unique mix in which each product is effective without any toxic ingredients.
LUXURY
A pleasurable moment, improved physical and mental wellbeing and pride when you look in the mirror: Phillip Martin's uses sublime blends and fragrances to bring a sense of luxury to us all.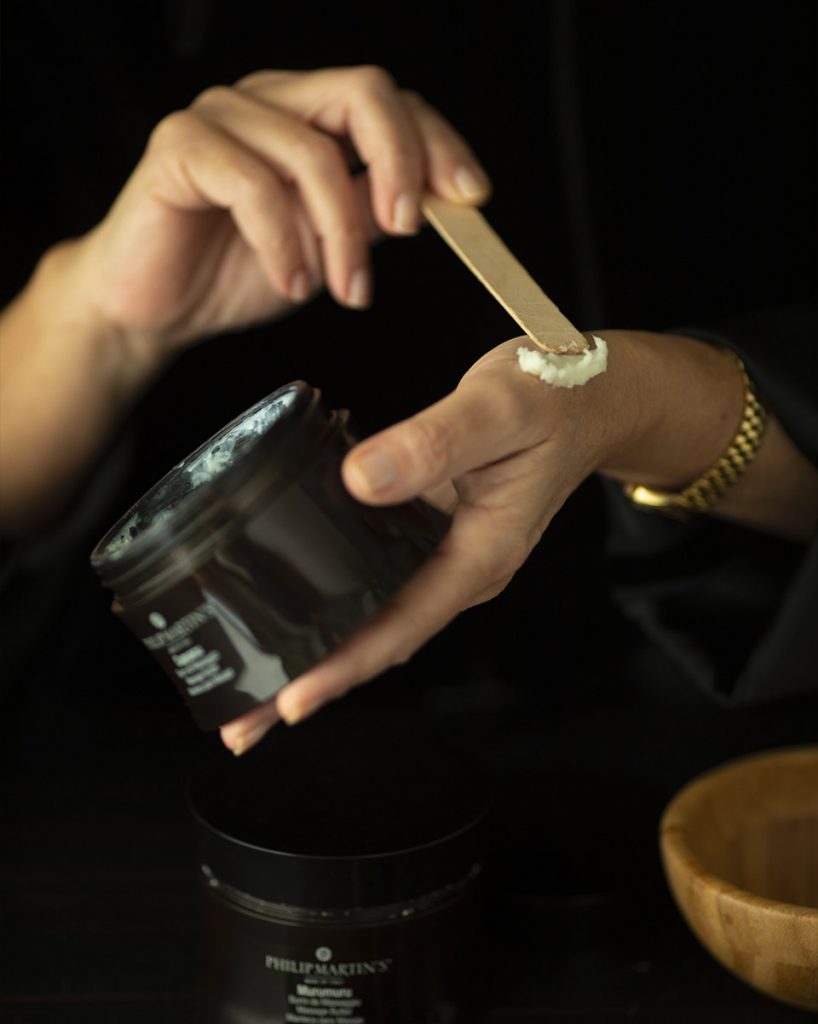 CONTACT US
BOOK YOUR APPOINTMENT