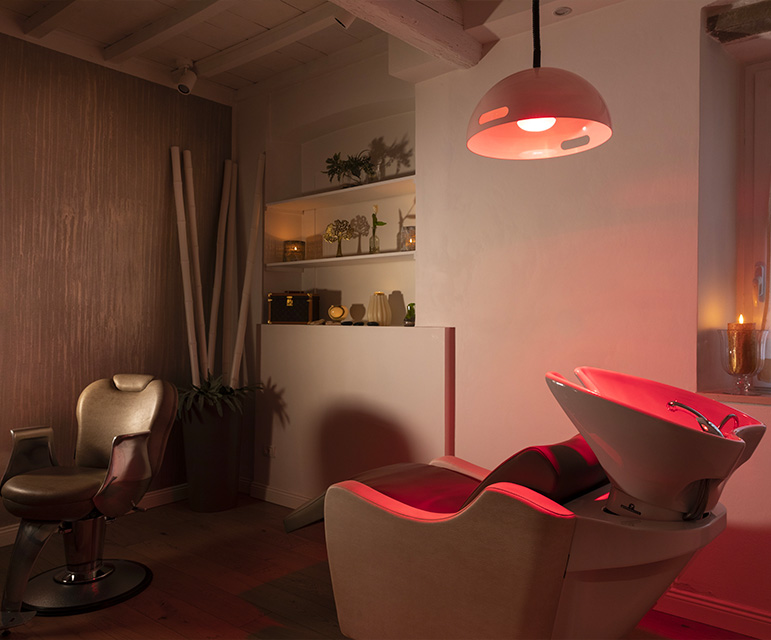 EXCLUSIVITY
EXCLUSIVE HAIR SALON IN FLORENCE
Our salon was born with the idea and the aim of standing out and we offer all the classic services offered by traditional hairdressing salons: hair styling, haircut and hair coloring. However, we are the first salon in Florence and perhaps in Italy, to perform these services using water filtration systems that allow us to achieve the best results. We use products made with premium natural and organic ingredients that are mixed with non-toxic chemical substances, protecting health and enhancing skin and hair.
We offer a series of exclusive and innovative services that allow us to be always one step ahead of the others and to be regarded as an exclusive hair salon in Florence. Thanks to the competence and professionalism of our staff, we can take complete care of the beauty and wellbeing of your hair and skin.
JUST FOR YOU
OUR EXCLUSIVE SERVICES
We can devote all our attention to you and dedicate ourselves completely to your wellbeing.
THE SALON AT YOUR DISPOSAL
RESERVE THE SALON
Do you want to have a unique experience?
The entire salon with its exclusive services will be at your complete disposal: hair and facial treatments, gourmet light bites and champagne
This is our most exclusive service. Imagine having an entire spa booked just for yourself.
With us, you can!
But that's not all: not only will you have two people available for you and your guest, you also have the chance to order and taste, at your choice, among historic dishes of Harry's Bar or their selection of delicious gourmet light bites accompanied by a bottle of wine, Prosecco or champagne from their cellar.
All of our hair and facial treatments will result in an unforgettable experience. Whether it's a special occasion: a birthday, an anniversary, a graduation or just a day you would like to remember with someone special.
Or, if you want to give a gift that will be remembered forever, make a reservation for someone as a gift.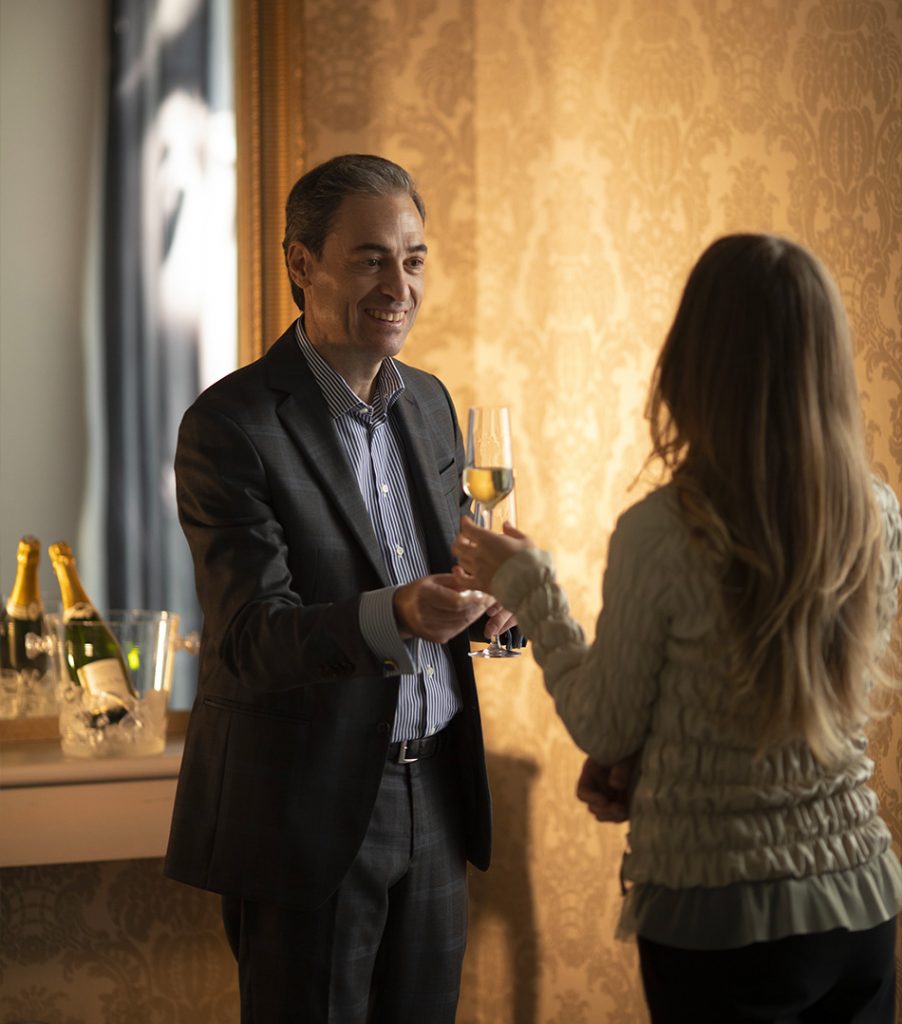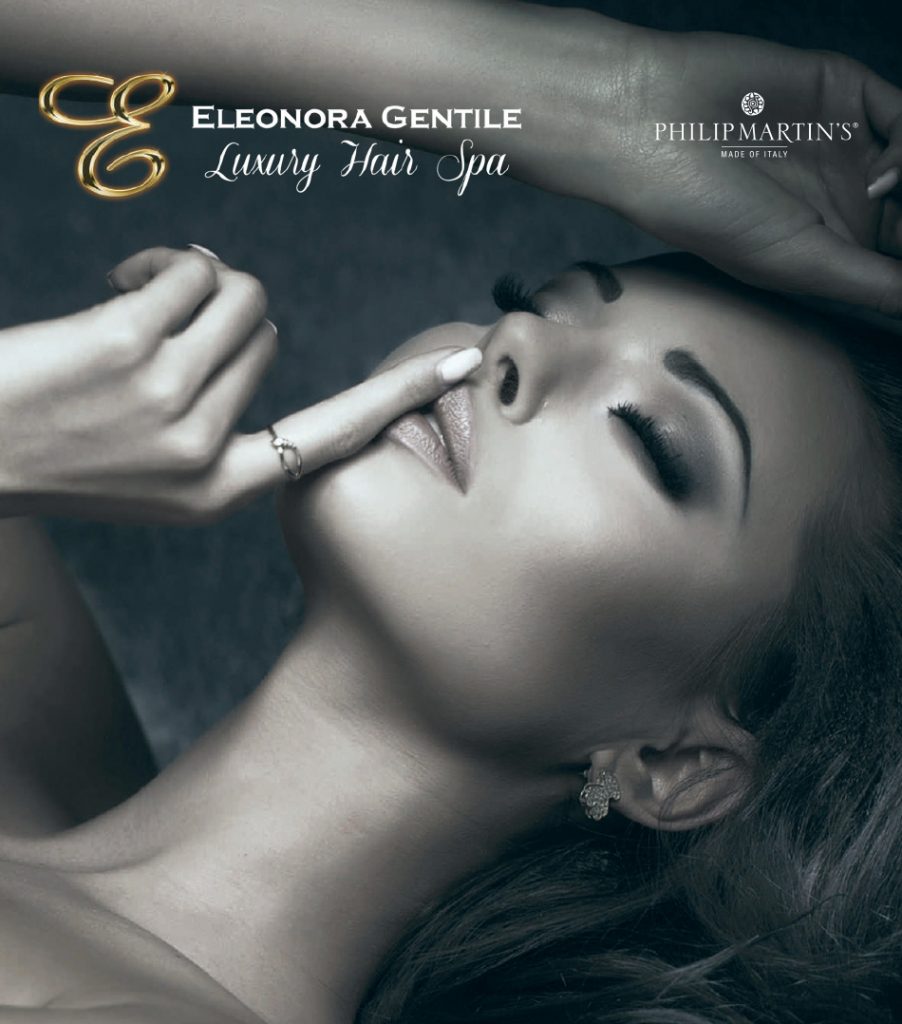 GIVE THE GIFT OF WELLNESS
GIVE A GIFT CARD
Do you want to give an exclusive and original gift?
Request your gift card, come to our salon to pick it up and give it as a gift to someone special. The SPA Rituals provide a specific and personalised treatment based on scalp, hair and skin type which also includes a massage. Thanks to this, and to the purity and fragrance of the natural and organically derived ingredients in our products, our sensory experiences make each SPA Ritual a truly unique and special moment that will be remembered for years to come.
You can choose your ritual from the list, opting for the one you like the most. You can also call or email us and we will be happy to advise and help you select the best option for your gift.
We are at your disposal for any advice and queries you may have, so if there is anything else you have in mind for your gift we are here to help.
WELCOME TO OUR SALON
BOOK A VISIT
Do you want to get to know us?
Call us or write to us to make an appointment, and we will take our time to introduce you to our innovative concept and to show you who we are, what we do and how we do it.
We will offer you coffee, herbal tea, bubbly or just a glass of water with a high pH. Perhaps we'll even start with water to begin to explain our philosophy, services and products to you. We also offer an aromatic experience so you can discover our products' naturally derived scents and fragrances.
During the consultation, you can tell us about yourself and what you're looking for, so that we can get to know you. We can then give some advice and suggestions on what would work best for you. We will then provide you with a quote.
You may be wondering why we do all this and the answer is very simple: this is how we like to do our job! This is what makes us an exclusive hair salon in Florence and a Luxury Hair Spa and now you have all the information needed to make a decision on whether to book in with us.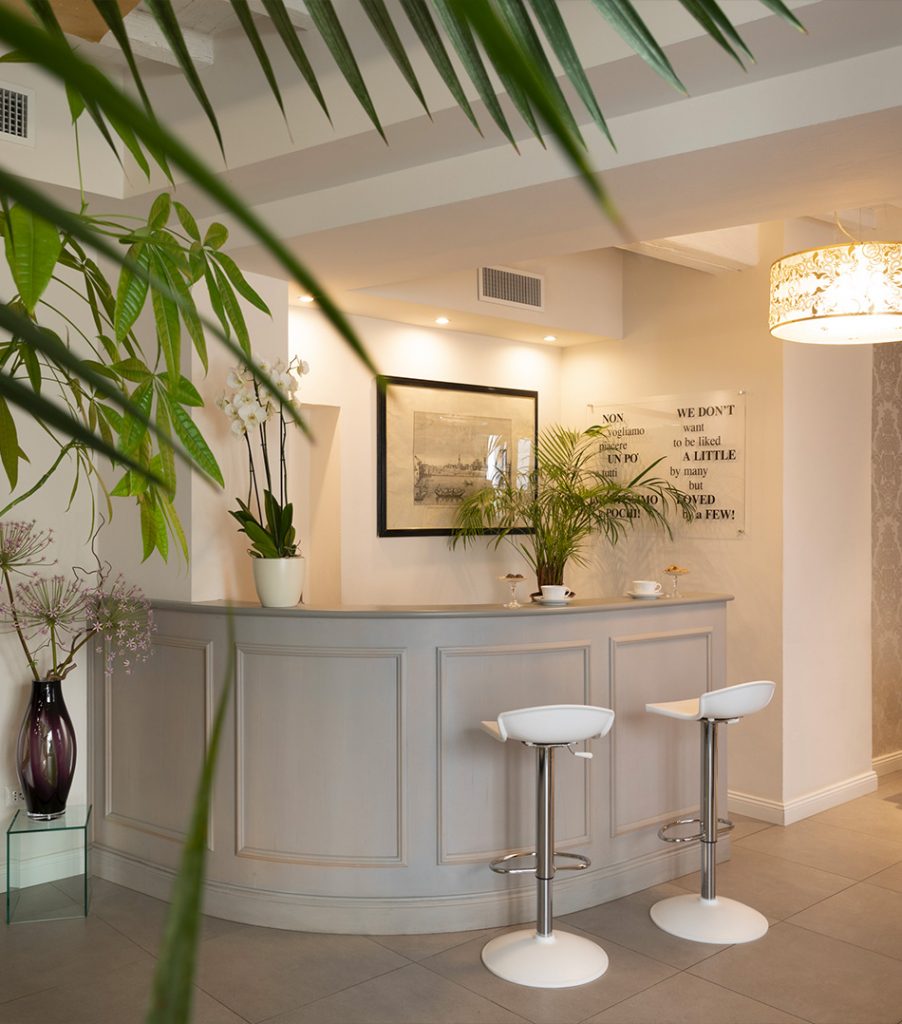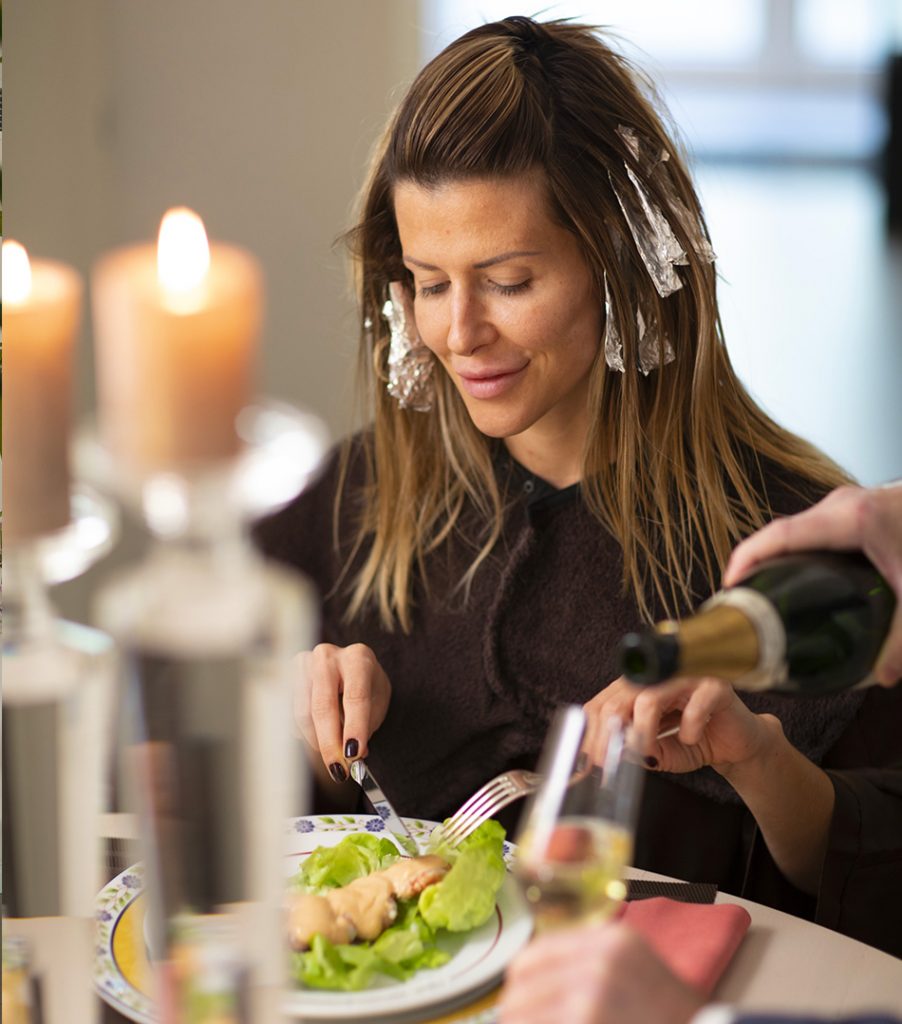 NEW AND EXCLUSIVE – HAIR COLOUR WITH BREAKFAST
ORDER FROM HARRY'S BAR
Do you want a unique hair coloring experience?
Imagine a hair salon where you can have breakfast or lunch on a private table while having your colour done.
At our salon, it is possible!
In the morning, you can book your colour or other technical service that needs development time and enjoy an energizing breakfast, which includes products that are part of our wellness journey, which we believe begins with a health-conscious diet.
This includes artisan-baked goods made with selected raw materials and ancient grains (no GMOs, zero chemicals and zero additives), pomegranates, blackberries, apples, carrots and oranges. Jams and juices (all naturally without preservatives, colouring agents and added sugars), artisan-made honey, herbal teas made with natural herbs and coffee.
At lunchtime, you can opt for a beef tartare or shrimps cocktail from Harry's Bar in Florence, and enjoy with champagne.
Our partnership with Harry's Bar, a 'historical Florentine excellence', enhances our service, making it of the highest quality.
CONTACT US
DO YOU NEED MORE INFORMATION?