RITUAL HAIR SPA
SPA TREATMENTS FOR HAIR IN FLORENCE
Ritual Hair Spa treatments are personalized beauty treatments for the hair based on scalp and hair type, with a massage for a feeling of complete wellbeing that surrounds you and the world.
An unforgettable moment of absolute relaxation amid aromatic fragrances, soft lights and gentle sounds.
The right time to relax is when you don't have the time to do so!
A UNIQUE AND SPECIAL MOMENT
CHOOSE THE BEST
All our SPA hair treatments are performed in our Luxury Lounge on our new heated shampoo-bed, where you can lie down completely. The shampoo-bed also performs a relaxing massage from the back to the ankles along with chromotherapy, aromatherapy, candles, gentle trickling sounds of water, bamboo canes and specially selected music.
All this combined with the purity and fragrances of our natural and organic products mean that a sensory experience makes each Spa Ritual a truly unique, special and unforgettable moment.
And then, the final bit of magic it consists of one of our most original and ancient 'rituals' that you will simply have to come and see for yourself!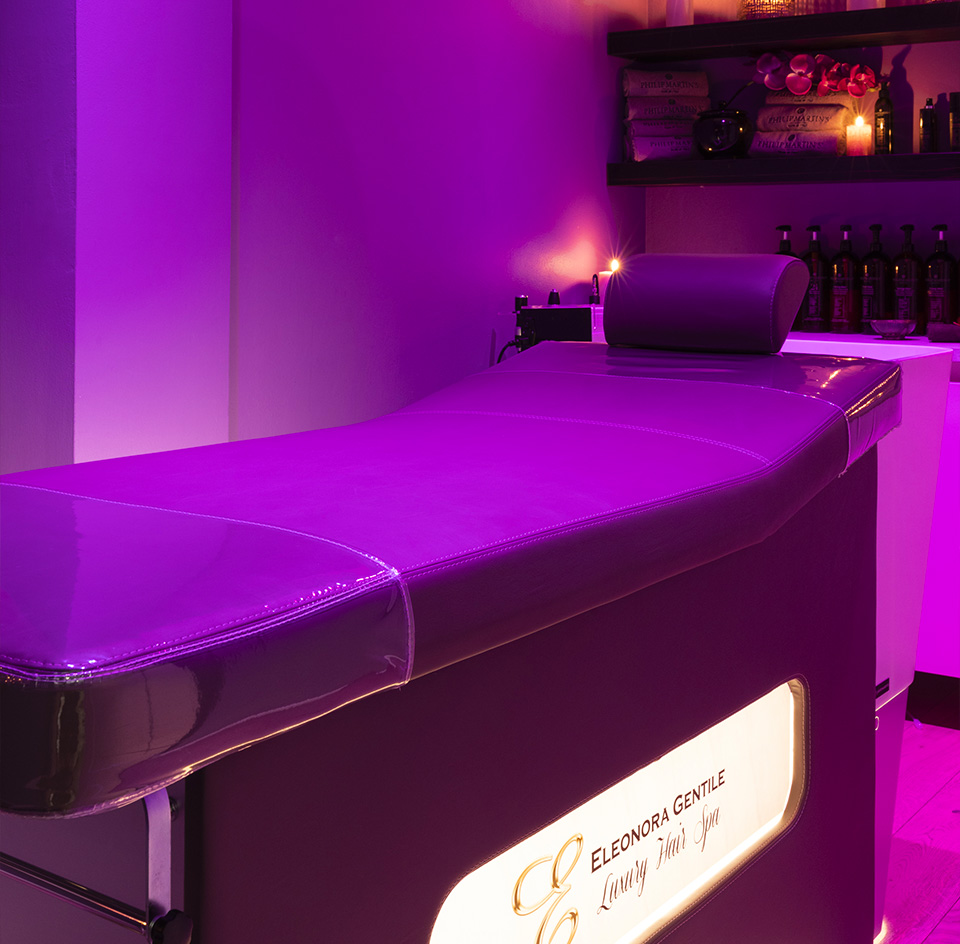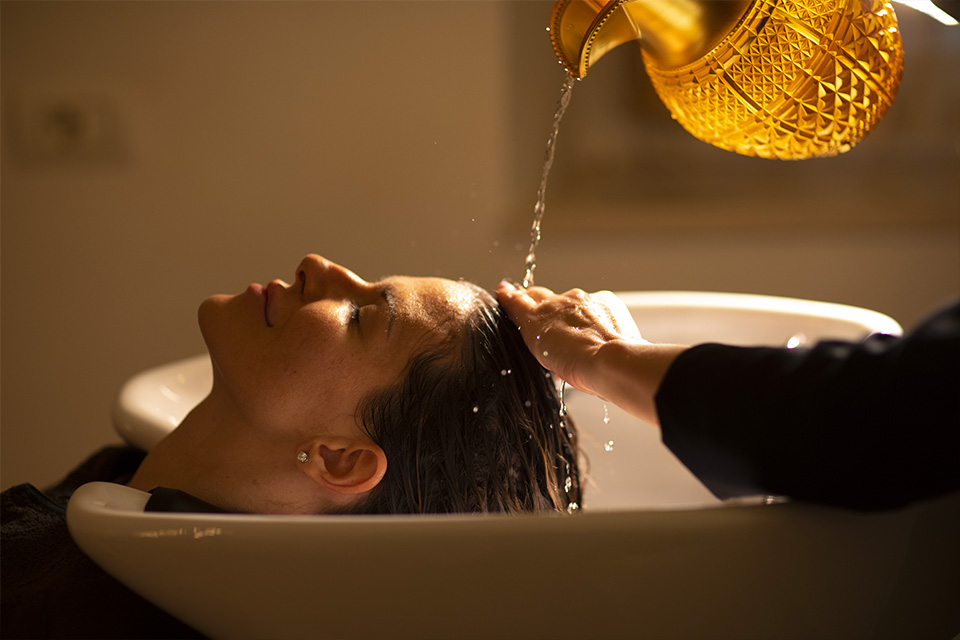 NOURISHMENT FOR YOUR HAIR
WATER
Water is essential every day of your life – the earth and human beings are composed of 70% water! After meeting a researcher and subsequent studies, we became aware of its importance as a fundamental element for our health and the treatment of hair and skin.
We wanted to stand out even more and be even more one of a kind and innovative, therefore we made the choice, perhaps the most important one, which makes us truly unique.
We have equipped our Luxury Hair Spa in Florence with:
an activated carbon purifier that purifies and micronizes water, greatly reduces chlorine, limescale and pollutants
an ionizer that, in addition of further purification and microfiltration, can supply water with a low pH (acid), which, besides being purified, is better for the health of hair and skin, making them visibly healthier, brighter and silkier.
CONTACT US
DO YOU NEEED MORE INFORMATION?